[page_header font_style="Raleway" title="Electronics Recycling Event"]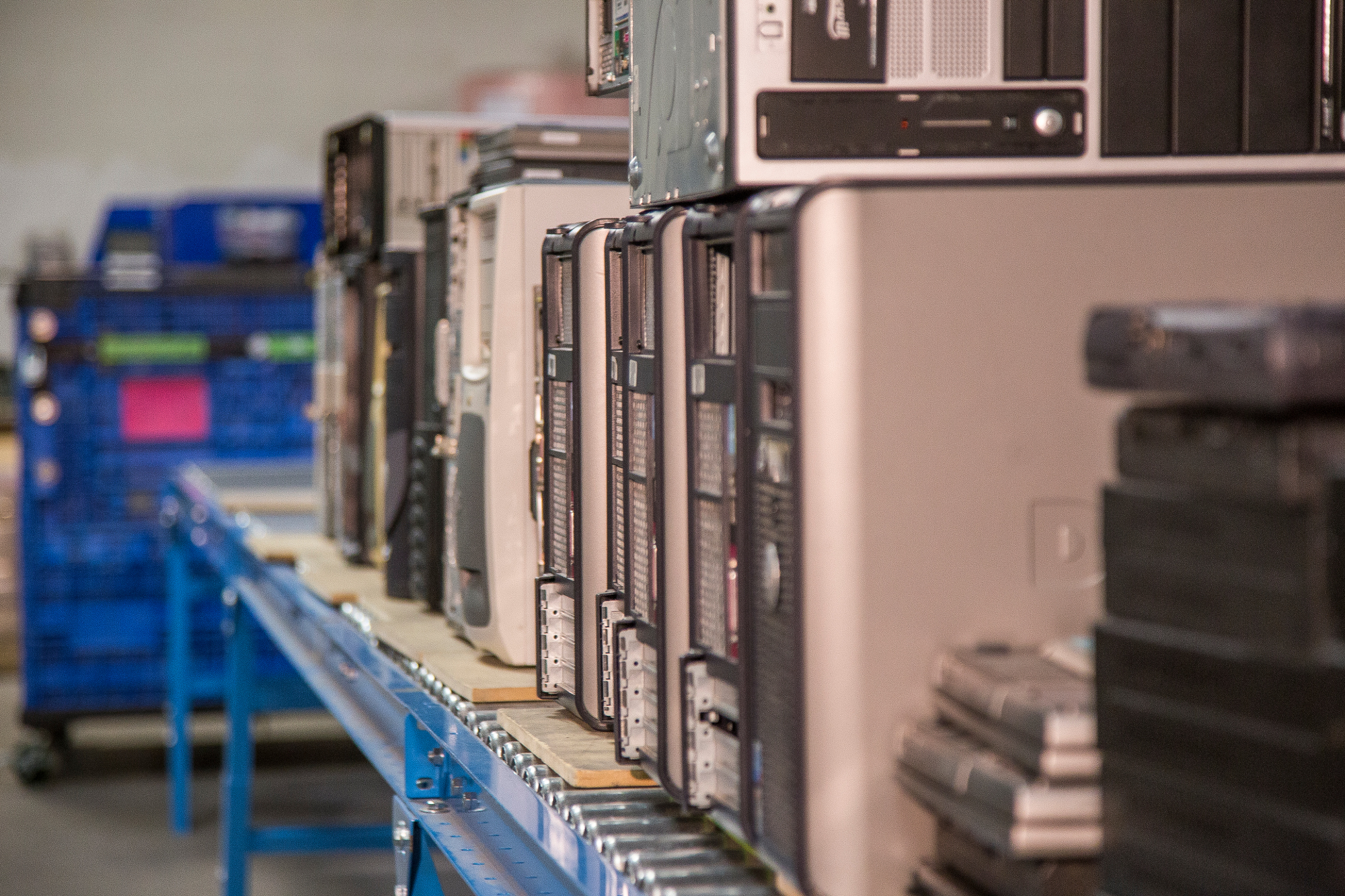 It's spring cleaning time! Gather your old electronics for another FREE e-cycling collection event with Global Ewaste Solutions. Bring us your monitors, computers, tv's, phones – we will dispose of them properly in order to keep our environment healthy.
We will be back at Bayfront Festival Park (in the parking lot) on May 19 from 10:00 a.m. – 4:00 p.m.
Are you a local business wondering how to dispose of all that clutter in your office? We can pick it up! Arrange for your pick-up here!
As a Certified e-Stewards Member, Global Ewaste Solutions follows the strictest environmental and social codes. We need to keep our freshwater fresh Minnesota!
Looking for information on our certified processes? Check out the e-Stewards page for the latest news on the electronic waste recycling.
For up to date info on the event, visit our Facebook event page
See you there!
Details:
Start: Saturday, May 19, 2018 – 10:00 am
End: Saturday, May 19, 2018 – 4:00 pm
Where: Duluth Bayfront Festival Park Parking lot, Duluth, Minnesota
Organizer:
Monica Hendrickson
Phone: 763-231-5555
Email: monicah@globalewaste.net
Venue:
Duluth Bayfront Festival Park, 350 Harbor Dr, Duluth, MN 55802, USA
List of Accepted and Unaccepted Items
The follow lists are examples of what will and will not be accepted at this event. Global Ewaste Solutions retains the right to refuse any items we deem unacceptable. The first 50 CRT TVs will be disposed of free of charge, courtesy of the City of Duluth!
Accepted:
Consumer Electronics
Cables/Cords
Cellular/Landline Phones
PCs, Parts and Peripherals (Mouse, Keyboard, etc.)
Routers/Switches and other Networking Equipment
External Drives (All Types)
Servers
Printers, Copiers, Fax, Scanners
Printer and Toner Cartridges
TVs, LCD Monitors, Projectors, CRT Monitors/TVs (Fee for CRTs of any type)
Typewriters, Cash Registers
Uninterrupted Power Supplies
VCRs, DVD Players, Cable Boxes, Satellite Dishes
Video Game Consoles
Household Items
Blenders, Mixers, Coffee Makers (without glass)
Bread Makers, Toaster Ovens, Food Sealing Equipment
Stereos, Radios, Clocks
Electric Personal Care Equipment (Toothbrushes, Curlers, Shavers, Hairdryers, Massagers, etc.)
Electric Knives
Heaters, Fans
Holiday Lights
Irons, Vacuum Cleaners (without bag)
Metal Tools (Drills, Screwdrivers, Small Saws, etc.)
Not Accepted:
Air Conditioners, Dehumidifiers
Radioactive Materials
Wood
Ballasts
Capacitors, Lithium, Household, and Car Batteries
Items containing Freon
Microwaves
Gas Cylinders or Compressed Gas
Light Bulbs, Fluorescent Lights
Liquids or items containing Liquids
Medical Equipment/Medical Waste (Any material that is considered as or has encountered bio-hazardous or radioative material)
VHS Cassette Tapes
"White Goods" (Refrigerators, DIshwashers, Stoves, Washers and Dryers)
Oil, Paint, Antifreeze
Garbage, Furniture, Dirt, Asbestos, Insulation
Fiberglass, Drywall, Roofing Materials, Tires
Landscaping Waste
Corrosive Materials
Explosive Materials
Pesticides
Mercury Switches
Airbags
Lead
The Electronics Recycling Event is made possible thanks to the generous contributions from our sponsors:
[countdown month="5″ year="2018″ day="19″]